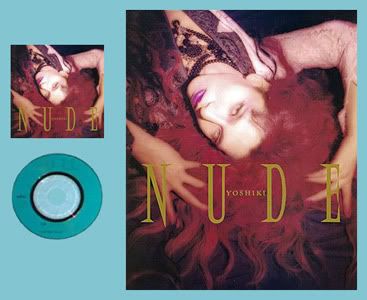 I'm YOSHIKI. How time flies.
Now, I have read the book.
So many things has happened...Everything like a dream, a dream beyond truth.
"I believed if time passes, everything turns into beauty"... The words which was written by myself, Now are compeling me to the extremity.
Even at this moment, I still know nothing.
What I have done? Where I am going?
I can't say...But, the only one I know is that I'm alive now...
Up against many walls, and also get over many...
The wall around...The wall of time...The wall of every kinds of things...The wall of myself... and, X...
However, at this moment, I am alive... so is X... It will return to a certainty.
No matter how thick the wall is, no matter how high the wall is, I will get over.
What I can say is just so by now.
Thanks a lot to all of you who are supporting me all along.
And I'm looking forward the day to see you again.
ThanX flybird and tachibanayui for the English translation.